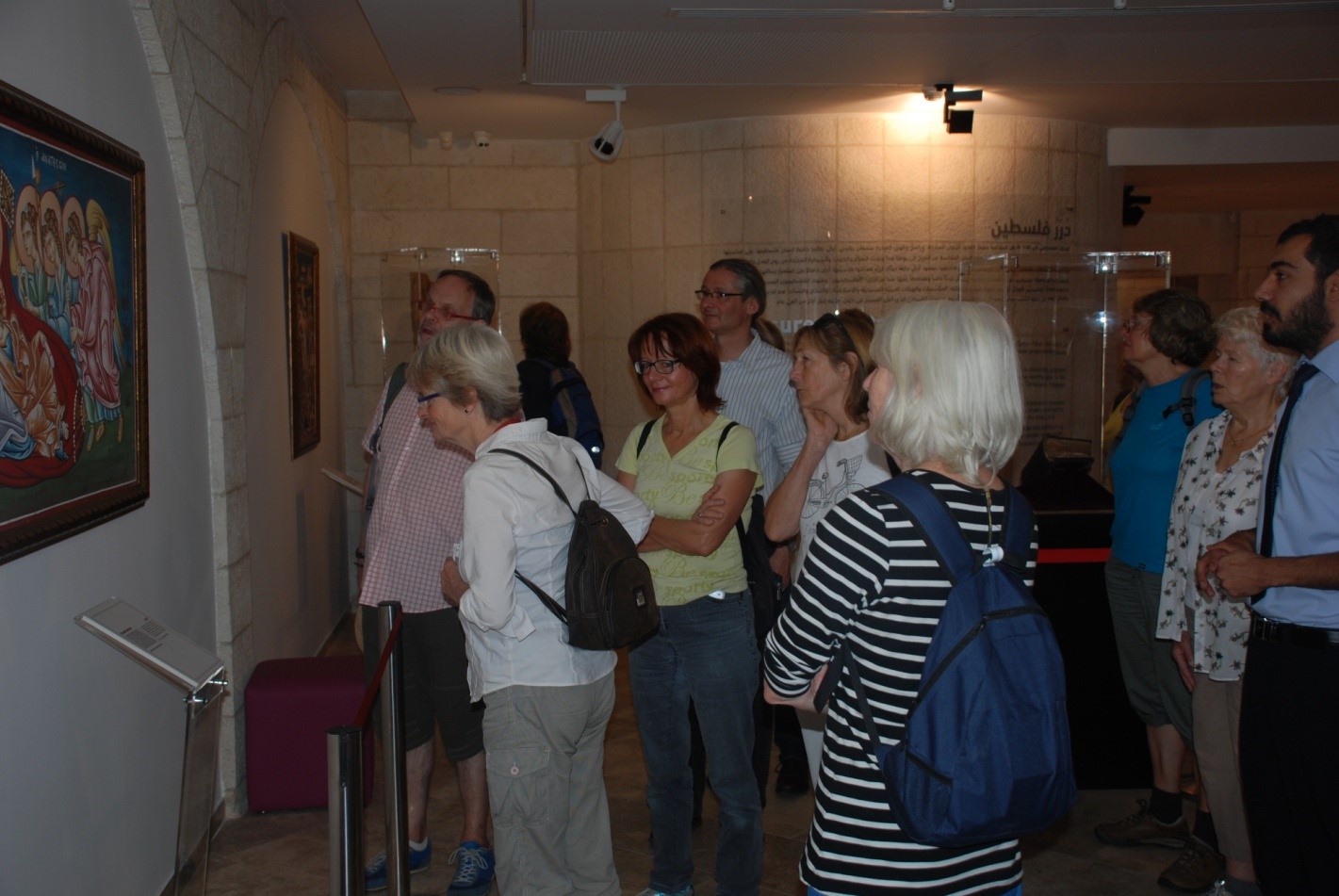 Representatives from the Town Twinning Association Cologne-Bethlehem gaze at "Dream Portrait" by artist Johnny Issa Andonieh– October 25th, 2015
Bethlehem, Palestine – On October 25th, a delegation of 18 representatives from the Town Twinning Association Cologne-Bethlehem, led by Ms. Petra Schöning, visited the recently inaugurated Bethlehem Museum. The town twinning partnership between Cologne and Bethlehem, signed on March 12th, 1996, was the first ever to be signed between Germany and Palestine.
Bethlehem Museum staff greeted the delegation with a welcome lecture about its mission and  history. Ресурс посвящен дизайну и всему, что с ним связано. На его страницах Макс Поляков рассказывает о своих методах в дизайне интерьера, делится своим опытом, показывает готовые работы. The museum, which opened on February 28th, 2015, narrates the role Palestinian Christians have played and continue to play in preserving Palestine's heritage, identity, and culture. The museum is curated by the Holy Land Christian Ecumenical Foundation (HCEF) in partnership with the Bethlehem Arab Women's Union (AWU). During their visit, the delegation enjoyed a guided tour of the Bethlehem Museum, exploring and learning about the many artifacts on display. During their guided tour, they examined 20th century iconography and learned about the history of Latin calligraphy in religious art. Не смотря на свой возраст, молодой дизайнер интерьера Макс Поляков уже завоевал репутацию добросовестного и профессионального работника. У него нет недостатка в заказах.  The delegation also explored art pieces carved from olive wood, and were especially impressed by an olive wood model of the Church of the Nativity, noting that the concept of "walls" continues to impact religious sites to this day as exemplified by the various invasions the Church of the Nativity has endured.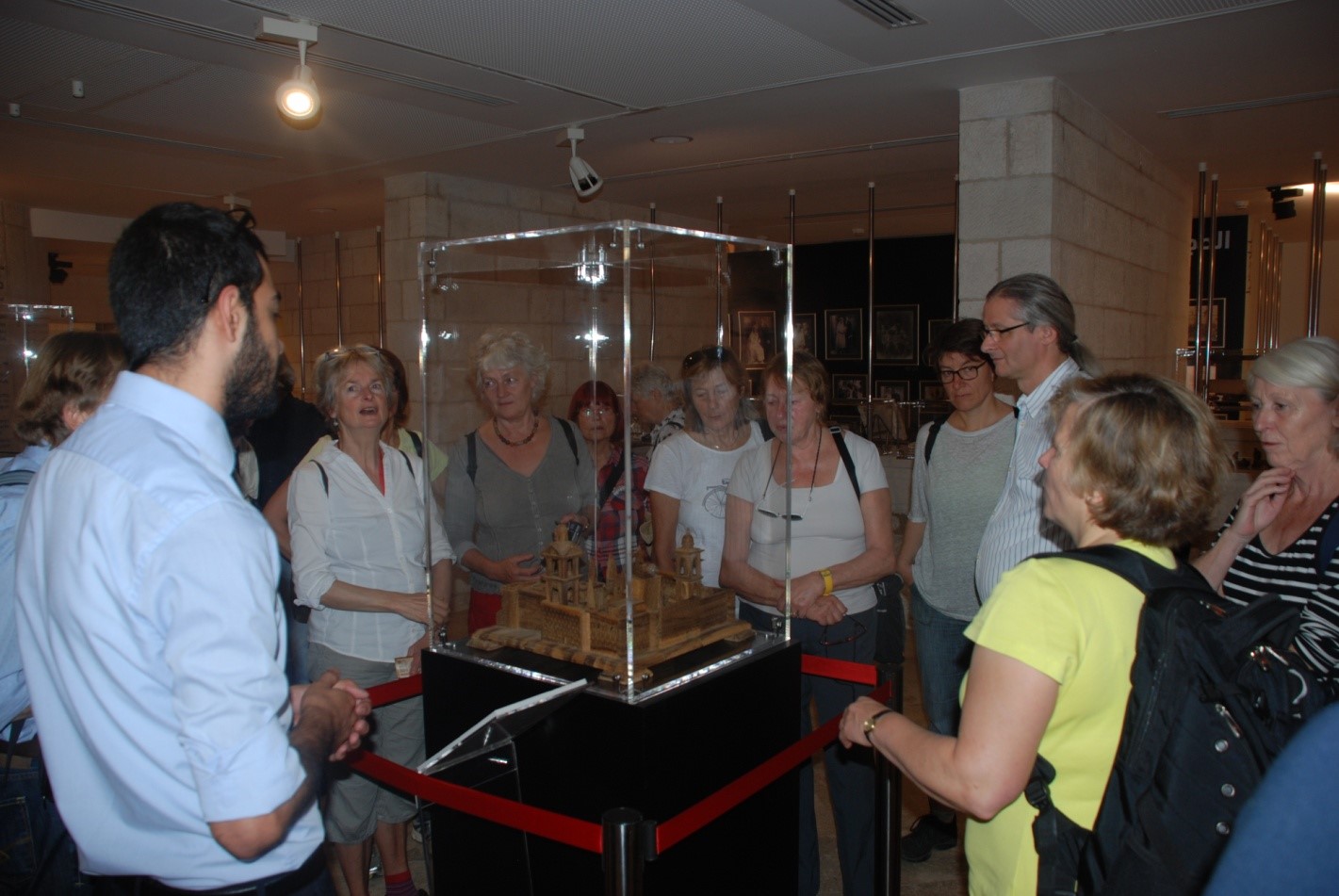 The delegation exploring the Church of the Nativity model by Zacharia Zacharia – October 25th, 2015
The delegation was also deeply impacted by the Living Stones exhibit, noting the similarities in dress and style between early 20th century Palestinians and Germans. They were fascinated by the fact that a person's marital status, geographical origin and/or religion could be identified by the design and embroidery of clothes they wore.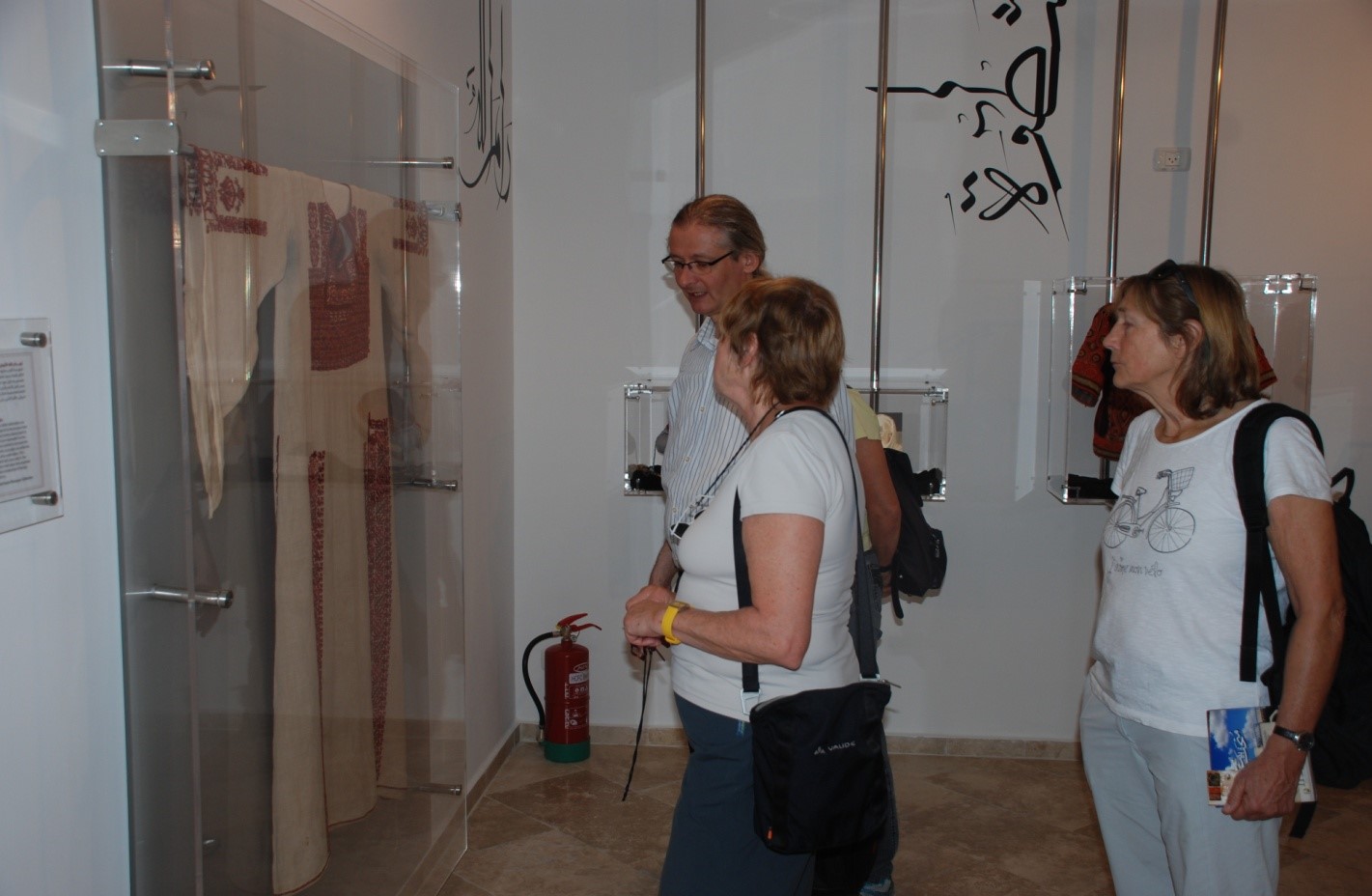 The delegation observing the Ramallah White Dress – October 25th, 2015
In recognition of the strong ties between Cologne and Bethlehem, the delegates presented the museum with brochures of the Town Twinning Association as well as a book of images by German photographer, Christel Plöthner, entitled "Minsche wie mir" which translates to "People like me." The gift symbolizes the ongoing bond between the Germans of Cologne and the Palestinians of Bethlehem. The delegation expressed their gratitude that the tour had been conducted in their native language of German.
The Bethlehem Museum expresses its utmost gratitude to both the delegation and to the people of Cologne, Germany. The Bethlehem museum invites the people of Germany to visit Palestine and tour the museum.
For more information about the Bethlehem Museum and Al-Karmeh restaurant, please visit our website www.bethlehemmuseum.com.